Spark3 Design & Development
Overview of Our Services
A range of services to take your project from ideation through iteration.
Wherever you are in your project process, adding Spark3 to your team means you have an experienced, dedicated partner all along the way.
With over 20 years in business, you can also rest easy knowing we'll be around to help you grow & iterate after your project launches.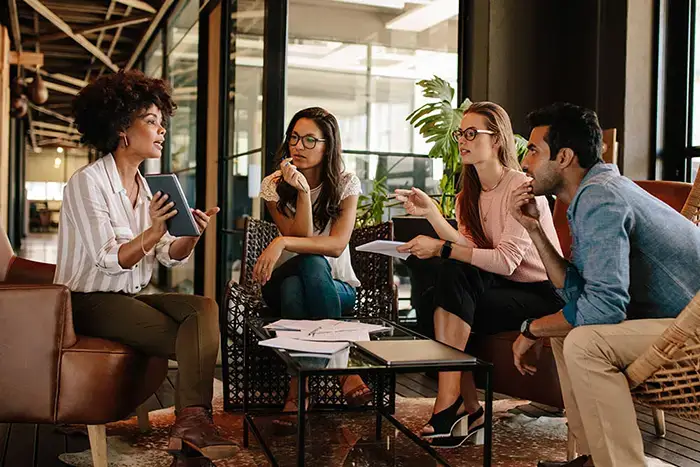 The Spark3 Service Catalog
Modern communication extends beyond websites, apps, and products. Our services address your entire ecosystem for reach and growth.
Website Design & Development
From strategy, wireframing, and design through UX/UI and application configuration to deployment and on-going management. Website design & development is a core part of Spark3's business.
Advanced WordPress Development & Management
As an early adopter, we've worked with WordPress for almost as long as the CMS has existed. Our expertise makes the most of the platform for your business & organizational operations.
Design Systems & DesignOps
Creating organization-wide design standards, templates, and libraries to bring cohesion of visual communication and expediency of design delivery.
UX, UI & UV
User Experience, User Interfaces, User Voice, and Product Thinking with a human-focused, data-informed, and representational approach.
Project & Team Management
Lead your existing or in-house team & set standards of operation, efficiency & communication.
Analytics & Metrics
Knowing what engages your visitors is key to delivering successful content and attaining the desired conversion rates. We can help you establish & assess analytics for your site, operations, and business.
Social Media Planning, Content Creation, & Management
You don't need to tackle your social campaigns on your own, we can help you devise a sustainable & effective strategy, craft your content, and distribute across your channels.
Accessibility
Creating accessible work opens up your messaging & business to everyone and accommodates the wide range of ways that visitors experience your information.
Content Development
Copy writing and content planning that gives your messages meaning and turns your data into a compelling story.
Website Management
From keeping your site up-to-date to creating content strategies and creative directives, our site management services are as robust as your business requires.
eCommerce & Social Commerce
Reach your customers wherever they are and make their shopping experience an engaging & personalized delight.
Foundational SEO & SEM
Optimizing for search engine indexing & marketing starts with a well-coded, thoughtfully formatted, hierarchical page structure.
Site, Server, & Data Security
Protect your site, your customers, your data, and your intellectual property by securing site visits, financial & informational transactions, and product assets.
Online/New Media Strategy
New Media opportunities extend beyond social platforms. We can help you make the most of the many spaces that organizations can thrive online.
Consulting
The expertise & experience of the Spark3 founder available in more limited and need-specific scenarios.
Corporate & Enterprise Production Work
Rapidly-produced, high-quality, & on-brand graphics and media work for large-scale companies with overburdened creative departments.
XR (AR, VR, & MR)
Design and fundamental development for the varying types of eXtended Reality presentations (Augmented, Virtual and Mixed Reality)
Presentation Design
The visual quality of your presentations, whether online or in-person, is the most direct communicator of your polish & professionalism. Plus, a well-branded deck turns your set of slides into a sharable asset.
Document & Publication Development
Your documents should be more than well-formatted words. Each asset is an extension of your brand and a part of your customer relationship. We design documents for reader value and engagement.
Graphic & Multimedia Design
Interpreting brand values into visuals that entice, delight, and intrigue viewers. Well-executed design work cements the emotional bonds between the companies and their audiences.
Content Management Systems
Keeping clients in control of their site, their content, and the tools that run their online operation, a Spark3-built Content Management System puts all the tools of site production in the hands of your in-house team.
Brand / ID
Brand and identity extend to every part of your organization's operation. We help companies develop and codify their brand across assets, experiences, and communications.
App / Product Design
An extension of our UI & UX work specifically for the uniquely robust operation of apps and mobile-centric products within the limited space of device screens.
Video Production, Editing, and Visual Effects
Improving client videos with visual polish and enhancement.
Plus, we already work with the industry-leading tools you rely on.
We use best-in-class solutions to ensure that the assets we create work beautifully at deployment and are supported after launch.